PLAN AHEAD: If you would like to book Bob for a wedding, party or special event, inquiring at least six weeks prior will greatly increase the chance of availability.
AUGUST 2014
1

Fri.

Penn Oaks Golf Club (Private)

3

Sun.Aft.

An ASEA Overview Pesentation (12-2pm) At the home of Fran Gatto, 22 Deer Pond Lane (Deerfield Development), Wilmington, DE - All are invited - Please RSVP (610) 304-3348 (scroll down for information on ASEA)

3

Sun.

Eve.

Beach Creek

Alfresco

(6-10pm) 500 West Hand Ave. Wildwood, NJ (609) 522-1062

7

Thu.

Tavola @ Springfield Country Club

Alfresco

(5-9pm)

400 W. Sproul Rd., Springfield, PA (610) 543-2100
8

Fri.

Penn Oaks Golf Club (Private)

9

Sat.

Hartefeld National Golf Club

Alfresco

(8-11pm) 1 Hartefeld Dr., Avondale, PA (610) 268-8800

10

Sun.

Beach Creek

Alfresco

(6-10pm) 500 West Hand Ave. Wildwood, NJ (609) 522-1062
14

Thu.

Cutillo's (7-10pm) 2688 E. High St., Sanatoga, PA (610) 327-2910

15
Fri.

Aft.

Regency Healthcare & Rehabilitation (Private)
15
Fri.

Eve.

Scotland Run Golf Club

(7-10pm)

2626 Fries Mill Rd., Williamstown, NJ (856) 863-3737

16
Sat.
Joe's All American Pub

519 Kimberton Rd., Phoenixville, PA (610) 935-2136

17

Sun.

Beach Creek

Alfresco

(6-10pm) 500 West Hand Ave. Wildwood, NJ (609) 522-1062

19

Tue.

ASEA OVERVIEW PRESENTATION (7-8:30pm) At the home of Len & Fiona Fri, 1508 Beech St., Wilmington, DE - All are invited - Please RSVP (610) 304-3348 - Scroll down for information on ASEA

22

Fri.

Scotland Run Golf Club

(7-10pm)

2626 Fries Mill Rd., Williamstown, NJ (856) 863-3737

23

Sat.

Frosty Valley Country Club (Private)

24

Sun.

Beach Creek

Alfresco

(6-10pm) 500 West Hand Ave. Wildwood, NJ (609) 522-1062
28

Thu.

Four Dogs Tavern

(9:30-12:30pm)

1300 W Strasburg Rd., West Chester, PA (610) 692-4367
29

Fri.

Cafe Michelangelo

Alfresco

(9:30-12:30am)

11901 Bustleton Ave., Philadelphia, PA (215) 698-223

30

Sat.

Galer Estates Vineyard & Winery

Alfresco

(5-7pm) 700 Folly Dr., Kennett Square, PA (484) 899-8013

31

Sun.

Beach Creek

Alfresco

(6-10pm) 500 West Hand Ave. Wildwood, NJ (609) 522-1062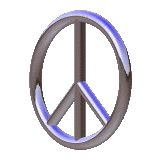 DISCOVER THE FUTURE OF HEALTH AND HEALING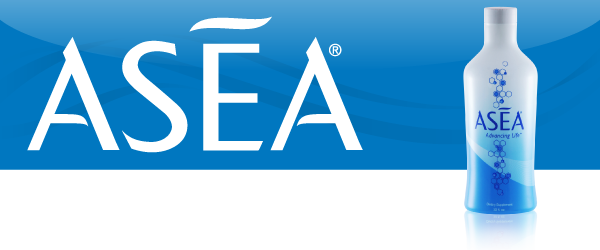 HAILED BY SCIENTISTS AND DOCTORS AS

"THE SINGLE GREATEST HEALTH SCIENCE BREAKTHROUGH OF OUR LIFETIME"

Order/Enroll: www.bobcroce.teamasea.com

Not yet familiar with ASEA? You're not alone. Please, read on...
Dear Friends,
Robin and I are extremely fortunate to have gained very early word on something incredible that has dramatically changed our lives as well as our pets', families', friends', and soon millions' worldwide. So profound and unprecedented are It's benefits that virtually everyone discovering it feels morally obligated to tell others which, essentially, fuels this wonderful phenomenon.
ASEA is a major ground-breaking health science discovery that has completely shattered long-held conventions regarding the critical detect, repair and replace mechanisms of the cell. Leading scientists and doctors are regarding this breakthrough as more important than the discovery of penicillin and DNA and will have global socioeconomic implications yet to be even contemplated.
This is not another 'me too' health product!!! ASEA is an epic leap in personal health care empowerment that facilitates, like nothing before - or to date, unprecedented healing, reverse-aging, off-the-charts athletic performance/endurance and ultra-fast recovery/rehabilitation to mention only a fraction of it's astonishing benefits.
Equally astounding is that ASEA contains ABSOLUTE ZERO TOXICITY! The significance of this cannot be overstated! ASEA is the first and only man-made substance ever made that is literally 'NATIVE' to the body having the same exact molecular structure as all living cells - plant, animal and human. This is an historic first previously believed impossible to achieve and it makes ASEA the THE SAFEST PRODUCT MANKIND HAS EVER CREATED! Safer than even spring or alkaline water, ASEA can be taken with complete confidence regardless of whatever prescription(s) one may be on or quantity consumed. Click here for a brief video on ASEA's 'UNPRECEDENTED SAFETY'.
Why are you learning of this from a lay-person and not someone from the medical establishment? For reasons poignantly depicted in 'THE GENESIS OF ASEA' below, the founders of ASEA declined an astronomical offer from 'big pharma' to purchase (and likely hide) this breakthrough. To assure it remains accesible to the world, the founders subsequently chose for distribution the most proven effective and efficient means of promotion known - word-of-mouth advertising. We are forever grateful to Founders, Verdis Norton and James Pack, for heroically rejecting what has best been described as "generational wealth" so that the world may forever benefit from this incredible advancement. Click here for 'THE GENESIS OF ASEA' - this is a must watch!
If you, or anyone you know and love (including pets) have health issues, of any type or severity, or are feeling the effects of aging, or you simply wish to raise your health and/or athletic performance to impossible levels, conduct a trial period with ASEA and, within a few minutes to 90 days, experience HERETOFORE IMPOSSIBLE RESULTS!
Why do we love sharing ASEA and why you may also? There is true joy in helping others who, in turn, help others in a way never before possible with such simplicity, speed, safety, effectiveness and completeness. There's the great satisfaction in being able to make a living while making a real difference. There's the peace of mind of taking control over our physical and financial futures while enjoying the freedom of living life on our terms. It's the excitement of watching the modest ripples we create by helping just a few grow into huge waves of improving health and prosperity for so many. There's the pride and honor of pioneering one of the most important grass-roots movements in human history. It's saying goodbye to bosses, office politics, set work hours, static income, deadlines, paperwork, inventory, alarm clocks, dress codes, traffic jams, feeling unfulfilled, unrealizing your potential, building someone's else's dream, employment insecurity, stress, fatigue and all the other fun things that go along with having a J.O.B. (stands for Just Over Broke).
On so many levels, ASEA is the most wonderful thing that has ever happened to us and we want (actually need) to share it with everyone. Whether you are interested in simply achieving and maintaining perfect health for yourself and your loved ones or you'd also like to help others physically and financially earn part-time, full-time or big-time income, ASEA is a extremely powerful thing to embrace - especially now while we are in our infancy and still virtually unknown. If there ever was a perfect win, win, win situation, YOU ARE LOOKING AT IT!
Please, do your own due diligence by clicking on the links below and trialing ASEA for yourself or, better yet, with someone in more immediate need. Click here to order and/or join (if joining, the one time enrollment fee of $40 is included in ASEA's 30 day empty-bottle money-back guarantee so there is nothing to loose). After you experience (or witness) your own 'ah-ha ASEA moment', step outside the box onto the greatest-ever road less traveled and join us in getting the word out about this wonderful life-changing/life-saving miracle. It may very well become the most meaningful, rewarding and gratifying journey of your life.
Love and Health First,
Bob & Robin Croce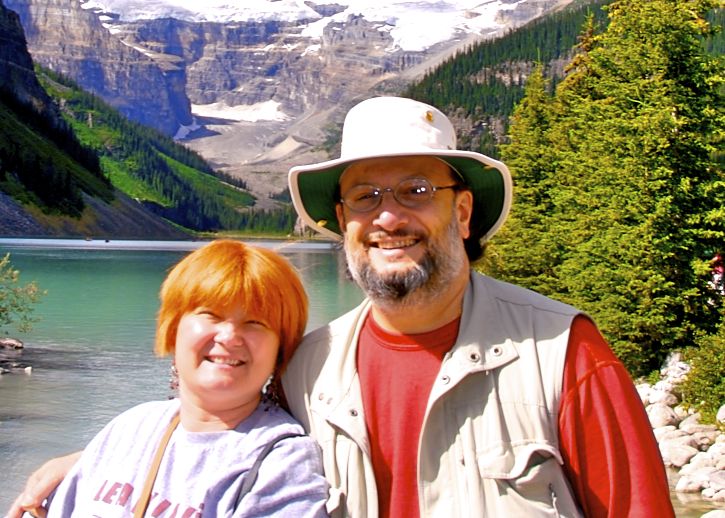 10 MINUTE GENERAL OVERVIEW OF ASEA
1st Associate on east coast to top level
21 minute MUST WATCH video
Science info - Order/Enroll here
Absolute ZERO toxicity!
Listen to a live
'HEALTH PROFESSIONALS CALL'
Conducted every Tuesday evening at
9pm EST, 8pm CST, 7pm MST, 6pm PST
Dial (530) 881-1300 then access code 396855 #
Lsten to last Tuesday's archived call
By phone:
Dial (530) 881-1399 then access code 396855 #
Or online:
"PROSPERITY BELONGS TO THOSE WHO CAN LEARN NEW THINGS THE FASTEST" - Paul Zane Pilzer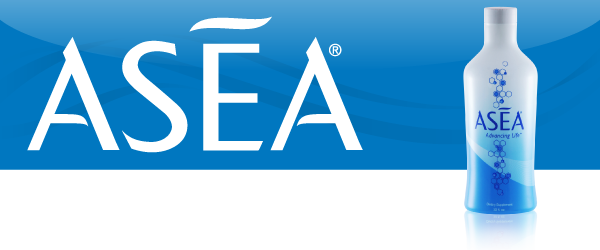 THIS CHANGES EVERYTHING